The Environment
WHAT HAPPENS AT BUSH PLAY….for children and for us?
We:
slow down; we walk, talk, be still and watch
listen to the bush and to each other
celebrate the wonder of nature and connect to country
get muddy if we want to
play together or alone in unstructured and uninterrupted play in natural environments
move over undulating hills and open paddocks, exploring native bushland and our woodlands
will visit the billabong when there's water in it, the creek, the clay pit near the dam, and our mudslides
sit and breathe in the expansive views.
We assess risks and notice the benefits of adventurous play; we go at our own pace.
Occasionally we access "resources" on the property such as our mud kitchen, loose parts, the slackline, and rope swings.
We'll share, with child/ren, self-discovery and growth within a wilder environment.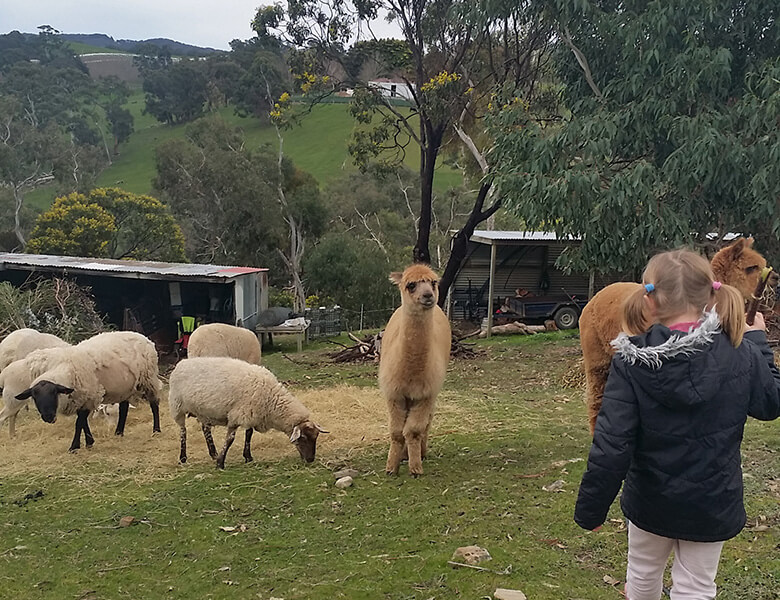 Nature is therapeutic.
We'll socialise as much or as little as we'd like.  This is your space, and, most importantly, your time to be with your child/ren. We have plenty of room to spread out.
We are all free to explore and roam within the fenced paddocks. We will move over the entirety of the 22 acres.  Where we are on the property depends on the weather.
Bush Play is not about a particular philosophy around parenting or nature play or experiential learning. You have chosen to be here because you value outdoor play for your child/ren.
While you are here, I hope you…immerse yourself.
Enjoy your own connection to this space and the joys and challenges of your children connecting to nature in a supported environment.
See nature as the teacher; the environment is the teacher, alongside nurturing and interested adults, and through interactions with other children; we'll learn together and alongside each other.
See the beauty in allowing children to lead their own learning and discovery.  This is, purposely, an unstructured environment, stimulating unstructured free play, for both children and adults.
Give yourself hours outside, to slow down and soak in the therapeutic nature of the bush.
FAQs