Bush Play Professional Development
BUSH PLAY PD – BUSH BATHING – at Woodside
Mesmerised by the light one sunset last year, I realised, "I'm going to bring Educators here, to soak in the nature of this space….allow time to slow down, enough to clear the brain, listen, reset, breathe fresh air, stimulate the senses, out here in the paddocks and the bush."
If you are someone who doesn't spend enough time outdoors, and want to tap into a relaxation technique, this practice is hugely beneficial.
During this experience, you'll find you know this "technique", and, my hope is, you'll want to practise it more often and transfer these skills to the children you're with.
Bush Bathing gives you access to all information I've gathered around the therapeutic benefits of time outdoors, particularly in green spaces.
After your PD experience here, you will be attached to a closed Facebook group housing a mountain of research, giving you the theory behind the practice.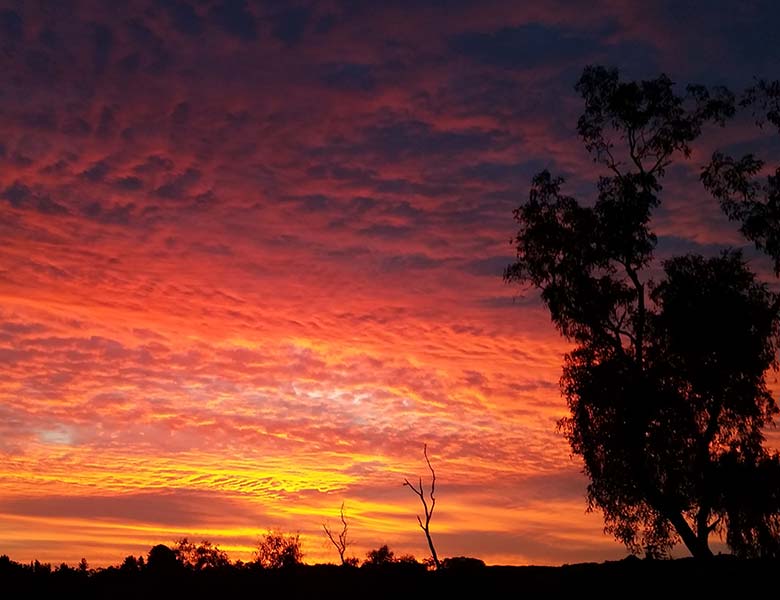 ---
Book into Bush Bathing – Professional Development
BUSH PLAY PD – BUSH BATHING
From: $450.00
Description
 BUSH PLAY PD – BUSH BATHING – at Woodside
Bush Bathing I call it; Nature Immersion Therapy. It's also called Connection to Country, Forest-Bathing, Nature Therapy, Shinrin-yoku in Japan, Sanlimyok in South Korea, Waldtherapie in Germany. Most cultures would have a name for it.
My intention is to share with you a wellness tool you can use in everyday life; something beneficial you can share with others.  This is a relaxation technique.  I can help you slow down and soak in the atmosphere of the natural environment; unwind, and tune-in to the bush. It's very simple.
If, as Educators, we're wanting to connect children with nature, we need to be connected ourselves. The bonus is, it's so good for our health, in fact I'd say, is critical for our health as humans being.
This is an experience. You will learn why we must take ourselves into natural spaces, together with why it is so important for children, and the adults supporting them, to spend time outdoors, regularly.
Those working with children with additional needs, and/or children who are vulnerable or disadvantaged will gain much insight.
Cost:

Please contact me for updated pricing.

Group size:

Maximum 8 people per session; sessions are limited.

Dates:

Selected Thursdays

Time:

9.30am – 2.30pm Not Available in School Holidays
Bookings via the website only available for groups. Individuals will need to consult with me prior to booking in order to access PD session days. cath.thomas74@gmail.com
Bush Bathing PD gives you access to all the research I've gathered around the therapeutic benefits of time outdoors, particularly in green spaces.